PRODUCT & SOLUTIONS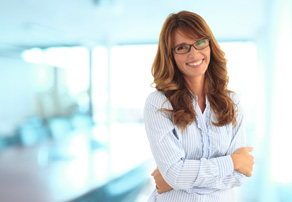 Product Information
Solutions
Downloads
Monitor 24-7 releases IncidentMonitor™ 9.7.4 Service Desk Software
We are excited to announce a new release of IncidentMonitor™. With IncidentMonitor™ 9.7.4 we have improved our user experience with a refreshed look and feel including many new enhancements and improvements. The preview window of a request is now fully functional and there is rarely a need to open a request separately. We have rebuilt the service rule engine to enhance functionality and at the same time simplify admin. With the introduction of ServiceDesk BI we have singinifcantly improved the extensive reporting and metrics functionality of IncidentMonitor. Besides these great updates many new features have been rolled into this release. You can read the updates below or relax, sit back and let us show you what we did and watch the video below!



As always, we listened carefully to our user community which formed the foundation for these new features and enhancements. If you have ideas, don't hesitate to contact us. We love to hear your input - collaboration is key to building a leading edge Service Management tool!


IncidentMonitor™ 9.7.40, what's new?
Improved Web Application User Interface. We have listened!! The new version of the web application has many areas for inline editing and quick access to information. All windows are now opened within the context to the current browser frame to provide a streamlined, more intuitive User Experience. Of course, if you need to compare Requests side by side you can always tear them away.



Contact List Improvement.You can now easily identify who said what in overviews with a Chat like metaphor.
CC List Visibility. The people you have cc'd on a task or request is very prominent in the preview so you know immediately who has received the information. This way you always know who is involved and who should be updated.
ServiceDesk BI. You can now paint up your own reports. Fields can easily be dragged and dropped in your report selection. Queries can be created with an exhaustive list of Boolean and SQL like Operators to enable you to mine your data. You can also take the output and graph it real-time.
Tear away the dashboard. Showing the dashboard on a large screen on the wall? Now you can simply pull the dashboard out of the web ui and publish this separately (we call this Tear Away). A much cleaner dashboard is the result.


v2 Service Rule Engine (SRE). A new service rule engine allows you to create rules using any criteria from requests, request attributes/form variables, companies, departments, contacts, assets, request tasks and any custom attributes associated with these. Due to the flexible design the same rule can apply to various actions so you can have a small set of rules to run an entire project. This provides simple management with a very powerful engine. Using our rule wizard you can easily migrate any existing rule and make it broadly applicable to all items. All notifications now use our Message Templates feature.
Service Matrix. You can now define SLA's based on asset classes and type. For instance your resolution timer can change as soon a production level server is attached to a request enabling you to track not only classes of assets/Cis but also the status/type (i.e. Production, Test, Dev, Pre-Prod etc.).
Design your own Request Screen. The Service Catalog designer is updated with a feature many clients asked for multiple times. You can now design your own New Request form and replace the default form. Keep it as simple as you like to add you own fields. Want multiples? Publish them through the service catalog. IncidentMonitor will sense this custom Request layout and display this layout wherever a Request is displayed.
Enhanced Forms Support. You can now add in multi-media links, custom Dynamic lists and CAPTCHA codes into your forms.
Message Templates. We added a graphical Message Template Designer that is an HTML based designer which allows you to design messages that include just about anything in addition to macro variables, Message Center variables, audio, video and all kinds of other objects using a simple drag/drop user experience. The designer allows you to format any of the content using common formatting features. Message Templates can be used across projects so you can have very few templates to run an entire system. We've also included a bunch of templates right out of the box.
Messaging. We now leverage the Message Templates in most areas of the application including Service Rules, Outbound Messaging, Inbound Messaging, Project Welcome message, Call Packs, Scheduler, Scheduled Reports, Knowledgebase (via E-mail), General Notifications etc. Meaning, you can leverage existing message templates for all communications.
E-mail Processor. You can now suspend/delay E-mail processing and respond back to the sender using a Message Template. Message Templates can now be used for notifications regarding Non-configured Users and Closed Threshold Days For Accepting Responses. Message Templates can now be used for Knowledgebase Answers whether there are answers or not.
Enhanced API. No code integration to any tool using JSON, XML or SOAP. It couldn't be easier!! Over the last year we have integrated IncidentMonitor™ with several tools with varying degrees of integration capabilities. We have distilled this down into a single, simple, no code approach which allows you to describe the interface messages with simple semantics. You'll be a rockstar the first time you need integrate your Service Desk with a third party application.
ITIL Workflow and Service Catalogue Form Designer
IncidentMonitor Service Desk Software offers a workflow designer which helps you to create the most advanced process flows within a few clicks. Combine this Graphical designer with our Graphical Service Catalogue Form Designer and you get the most advanced and flexible solution.